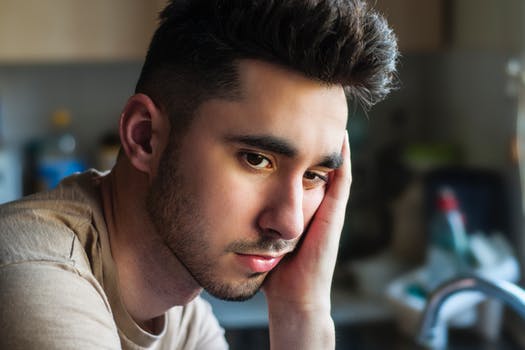 Throughout the decades, pornography has held a fascination for teenagers, providing the opportunity to not just enjoy sexual titillation but the chance to learn and explore the taboo subject of sex.  
Modern youngsters have the same desire to watch porn, but the difference is the wide availability compared to in the past. The internet has revolutionized society and the accessibility of porn has been one of the most radical changes. Teens no longer need to slink into the newsagent to coyly purchase a top shelf magazine when there are thousands of hard-core images available for free online.  
But what is the impact of porn on teens today, and how should parents deal with this issue? Here's a closer look a what you need to know.  
The truth about teens and porn 
Most parents won't think seriously about the thorny issue of their child having sex until they start to reach the age of consent but in reality, sexual curiosity begins much earlier. This is in part driven but the surge in hormones that. both genders experience but also by the wide availability of graphic images and film.  
Research suggests that the average age to first access porn is just 11-12 years of age. Both sexes access porn but boys typically tend to seek it out more frequently, and deliberately than girls.  
Almost a third of the youngsters who access porn online saw it accidentally via a pop-up or other link.  
The impact of porn on teen behavior 
The biggest concern about youngsters accessing porn is about the misconceptions they may gain and the impact this could have on their own sexual behavior. Experts are not yet clear about the extent to which porn is changing the sexual practices and expectations of the younger generation but it's widely believed to be having an effect.  
When discussed in anonymous interviews, many teens admitted to being influenced by what they've seen online and plan on trying to recreate it in real life. This could include practices such as anal sex, choking or rough sex.  
The extreme nature of porn means that many teen boys and girls are receiving an unrealistic idea about what their own body should look like, and what to expect from a partner. As well as shaping their planned sexual behavior, this also has the potential to cause anxiety over their own appearance and performance which is far removed from reality.  
How to deal with your teen and porn 
Discovering that your child has been visiting adult-themed sites or searching for sexual images is never an easy reality to face. No-one really wants to contemplate the idea of their teenager having sexual feelings so it's important to take a step back before reacting.  
If you find the idea embarrassing, it will be multiplied infinitely for your teen so it's up to you to keep a cool head and remain neutral. Your response could play a fundamental role in your teenager's attitude to sex, so it's really helpful to avoid using language that might cause shame.  
Openness is key and although it might be difficult, you should have an honest chat to your child. This shouldn't focus on why porn is wrong or right (everyone will have different views about this) but instead, you should educate your child about what porn really represents.  
Just like real life never works out like a Disney film, it's unrealistic to expect normal sexual encounters to be as exotic as a porn flick. It's your job to put porn in perspective and explain that they are just actors playing a role, and like any other type of fiction, everything is exaggerated.  
It would be a good time to also mention things that are missing from porn but are part of a healthy and fulfilling relationship, such as love and emotional intimacy.  
Most teens will find this type of conversation excruciating but quietly they may be listening, even if it's not immediately obvious. Don't display any negative emotions you may be feeling but instead be down to earth and open, and encourage your child to come to you in the future with any questions they may have.  
Of course, not every family dynamic will make these kinds of conversations possible but this doesn't mean you should avoid it all together. Bring the subject up briefly and provide your teen with a useful link such as this one from Childline which they can look at privately when they're alone. Even if you manage to have a good conversation, your teen might still find it helpful to read through some objective facts.  
Not an easy subject 
It would be a rare parent who doesn't feel at least a tinge of embarrassment about the idea of talking to their teen about sex, porn and masturbation. However, porn is not about to go away and it's important that your child can navigate the internet safely and in a responsible way. Being candid and honest with your teen may be a toe-curling moment, but by opening up the subject for discussion you could help to protect their vulnerability and give them a far more sensible perspective to work from.  
About the Author
About the Author: Emily Dick has recently graduated with an Honors Degree from the Open University in the field of social science. She currently creates content for StarWalkKids, where she enjoys writing about a range of topics such as parenting tips and advice, and reviewing the latest toys and games for children.
Emily is currently raising her 1 year old daughter, and two pet cats. She is working on plans to open a children's soft play and activity center in her local town, as well as coming up with ideas for children's picture books with her daughter. She loves