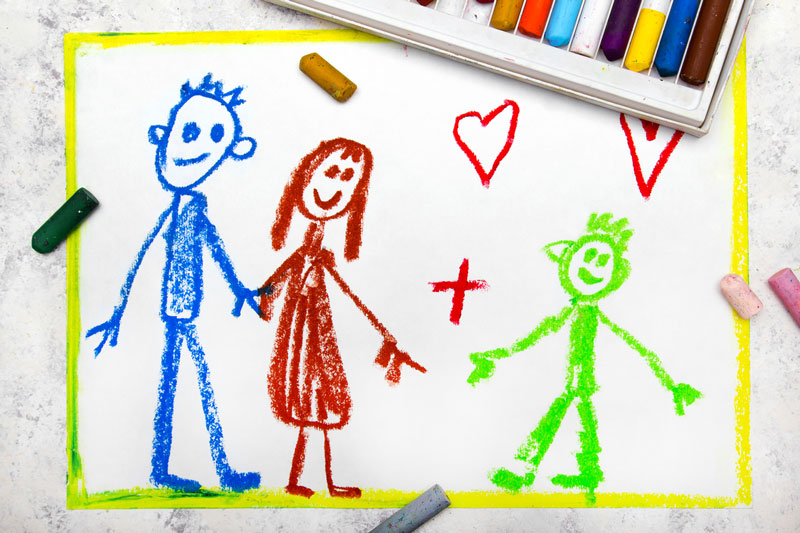 There are many myths surrounding the process of adoption. If you have heard that it can take years, or that it's gruelling and you've been put off, this article is for you. We take an honest look at the adoption process and give a realistic view of what happens.
Children available for adoption
In the UK, there are more children needing adoption than there are available adoptive parents. This means that there is a fundamental desire to approve all of those who can be approved, in a timely manner. This should serve to be your first reassurance: everyone within the adoption system wants to create more suitable families for children seeking adoption.
A child suitable for adoption will be under 18, and not be married or in a civil partnership. Birth parents will need to consent to the adoption unless they cannot be traced, are unable to give consent, or the child would be put at risk if consent is withheld.
About the adopter
Perhaps most of the myths about adoption centre on what a typical adopter 'looks' like. In reality, just as birth families are incredibly diverse, so are adoptive families. You will need to be over 21 but there is no upper age limit.
You can be single, married, in a civil partnership, cohabiting, a same sex couple, opposite sex couple, straight or gay. You don't have to be a British citizen but you must have a fixed permanent home in the UK and have lived here for at least 1 year.
The adoption process first steps
To get started, you will need to contact your local council's adoption service, or a voluntary adoption agency, such as Adopters for Adoption. You may wish to contact more than one adoption body at this stage, whilst you are investigating which will suit you best. Simply by registering interest, the agency or council will then send you more detailed information regarding their specific adoption process.
Early on, they will wish to meet you. This will take place at your home, but may also involve you being invited to attend an event where you can meet other prospective adopters. At this stage, the purpose is for you to find out more about whether adopting is for you. You are not being formally assessed at this stage.
Following this step, if you would like to continue with the adoption process, you will then be given an application form. From this stage, you can expect the process to approval to take around 6 months.
The formal adoption process
From here, you are embarking on the formal adoption process. The application forms are relatively complex and require a great deal of information. This all begins to form a comprehensive picture of your suitability as adopters.
Following submittal of the form, you will likely embark on a range of things all happening at similar times. You will likely be invited to attend adoption 'classes' where you will meet with other adopters and receive further advice about adoption.
At the same time, you will have a number of home visits from social workers who will be assessing your aptitude and suitability, as well as your living arrangements.
Simultaneously, a police check is undertaken and references are followed up. At this stage, you'll also be requested to have a comprehensive medical examination.
These steps form the basis of your assessment.
The assessment
All of the above information is collated and then presented to an 'adoption panel'. The panel is made up of a range of people experienced in adoption. They decide whether or not to recommend you as an adopter. They will also recommend the nature of the adoption they think will be most suited to you, such as a baby, a sibling group, or an older child.
Following approval, you will either be matched with a child through the same agency, or you will be put forward for the national adoption register.
Following a match
Once you have been matched with a child, to then formalise the adoption, you will need to apply for an adoption court order. The matching process itself can take some time, and there will be a period of time leading up to the adoption itself where the child gradually joins your family.
Find out more about adoption by browsing the information on our site.