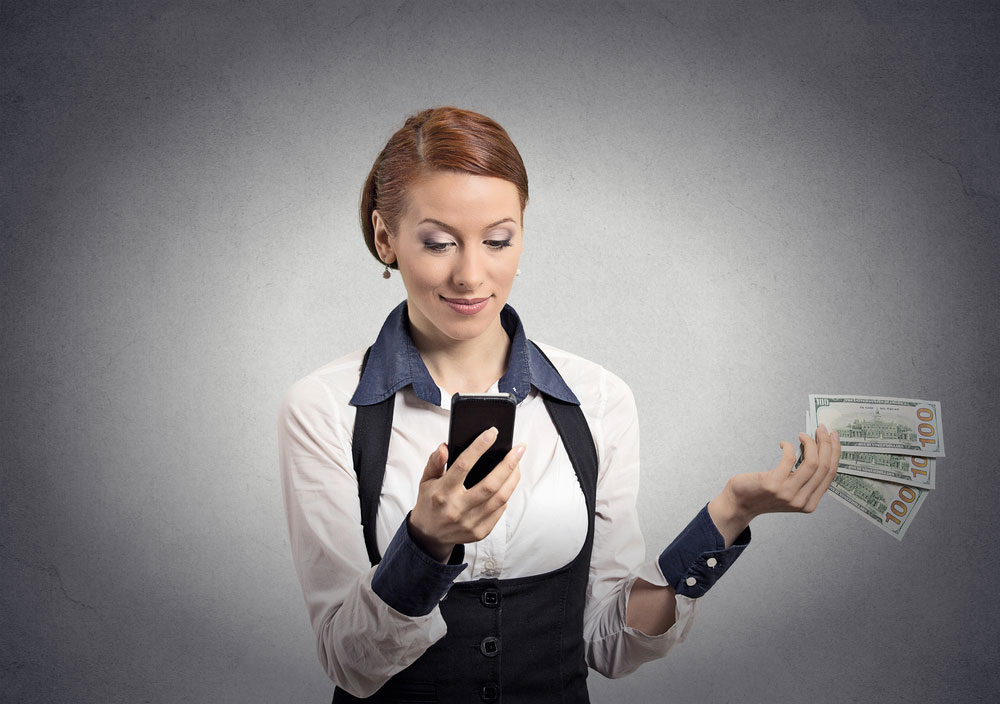 Individuals who thrived in a corporate or fast-paced setting before will surely find it necessary to accommodate lifestyle changes to welcome parenthood. Caring for a child requires love and attention, which may compete with the parent's career choice. It often results in new parents turning to the option of quitting their jobs to loosen their schedules.
Such a scenario continuously occurs in the modern generation that companies have begun to take notice. It gave way to the birth of the remote work industry and low-cost income opportunities for parents and families. Amid the digital age, a middle-class household typically has a minimum of one computer and a few smartphones. Thus, companies took to the Internet and created programs that will mutually and financially benefit both them and the user. Often, they come in the form of websites that anyone with a stable Wi-Fi connection can access.
That said, here are some ideas that could help you add to your cash flow using only your phone:
1. Get Paid To Share Your Opinions
Advertising is one way for companies to make money, but it is a proven fact that knowing what the customer wants outright saves them even more. Well-known businesses may enlist the help of a third party to entice netizens with cash rewards for taking the time to answer simple questions. For starters, you can find good examples of these websites at Teach Me! Personal Finance's guide to the best online survey sites. There are reputable sites have been paying out to members with cash and gift cards for years.
2. View Ads In Exchange For Cash
Lucrative businesses may take the shorter road to be able to share their income with consumers. Some websites pay Internet users to sign up, read ad messages, and refer new members in exchange for cash rewards. Most of them are free to register, and you can opt-out anytime you don't want to continue with the particular site anymore.
3. Install Free Cashback Apps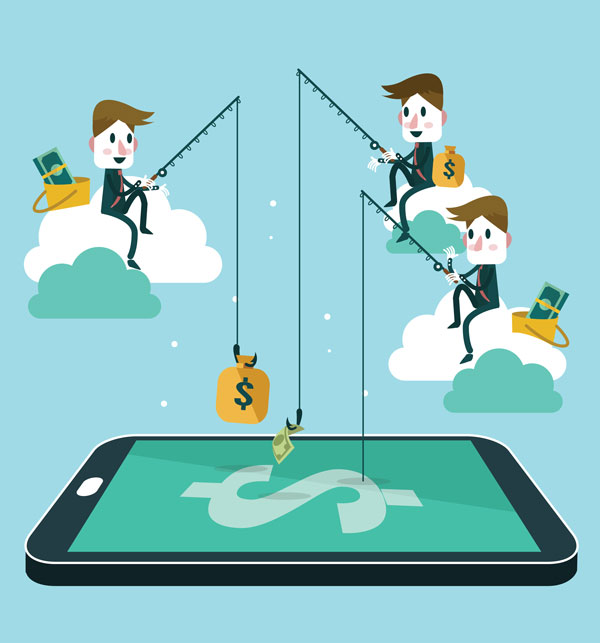 Stores tend to change prices on their products, which is why mobile apps have been created to give partial returns or cash backs for the products you already bought. Some apps require members to scan receipts in return for points. Others may need the user to access partner-shops through the app to keep track of your purchases so you can gain back a portion of the money you spent. These online tools check discounted prices so that's free money back to your pocket!
4. Sell Stuff You Don't Need
No matter what level of a pack rat you become, there comes a point when you need to let go of things to make space for new ones. There are applications where you can make money off with certain items that you may have been holding onto in storage but are not in use anymore.
There are some apps available for download that you can use to scan the barcodes on old books, CDs, phones, tablets, and more. Others may require you to create an account where you can list items, upload photos. All you need is an awesome product description. Mail the item and receive payments to your method of choice. Now you'll have more reason to organize your home.
5. Invest What Little You Can
When one hears the word "investment," it's typically synonymous with a large amount of capital. Some apps make it possible to invest spare change from purchases by taking a fraction of what you've spent and investing the spare change for you. It's an excellent way to get some extra money back and have it contribute towards your future. There are also similar apps that invite you to invest the manual way. Do your due diligence and research thoroughly to find legit websites.
6. Become A Mystery Shopper
Businesses may hire mystery shoppers to observe, analyze, and report back findings to better services. Sales are profoundly affected by how the staff handles customer service, as well as the store's atmosphere. Mystery shoppers check if they follow policies and may also offer suggestions on improvement.
There are apps you can download and take on tasks, such as taking photos of the store's interior, features displays, hunting down certain products, and more. You may also find listings at online job boards or classified ads. Some may offer to pay you through PayPal.
7. Test Products For Free
Market research includes product testing, and companies benefit from the opinions of real people who try out items that are not out in the market yet. Willing participants receive items to analyze that can help make improvements for the benefit of the consumers and the company who makes the products. They typically offer to let you keep the product in exchange for an honest review. Some may offer money instead.
8. Play Games For Fun And Profit
Almost everyone with a smartphone is more likely to have games on it. Now, you can not only pass the time, but you can also earn money and rewards for playing. These platforms earn from advertisers who want more ad exposure, and mobile games offer that chance because they are the most widely downloaded.
You can download a single game or one that offers multiple games such as online casino apps for an opportunity to test out games. You can earn points in exchange for cash, and sometimes gift cards and more.
9. Read The News And Watch Videos
Some companies are willing to pay members after spending time watching funny or compelling videos, or reading a portion of the news. They may often come with a timer to make sure that you actually spent time doing the task to get the reward. These companies may offer their own content or accept from other parties who will pay for exposure. Sometimes, they may also offer bonuses after sharing referral links to your contacts or social media accounts.
10. Listen And/Or Review New Music
With the rise of social media and sharing platforms, artists are given the chance to showcase their samplers or full tracks to gain followers. Gone are the days when handing out CDs is the only way to get heard. There are websites that are willing to pay money for music reviews. Some offer top dollar to members with the required number of followers on their playlists. If you have a favorite online playlist that other members of the platform can follow, now is a good time to promote it online as well.
The Bottomline
To find the best websites for the following ideas, search out video reviews or blogs that include the list of names. Of course, getting information from a credible source always helps. Some blogs may also include links but one should be careful of those as they may redirect you to a suspicious website instead.
You may also find it beneficial to join or download multiple sites or apps as some of them don't pay much. However, when you have a collective of good and consistent paying programs, it'll be easier to frequent them during your spare time.