Most new parents are always anxious about their newborn. Am I taking enough precautions? Am I giving my baby the best care possible? Is there something I'm missing or doing wrong? If you are a parent of a delicate little being too, you probably have the same thoughts.
The truth is, every small detail matters when it comes to babies. One of these things is choosing the right baby towels for your needs. Believe it or not, towels matter a lot when it comes to taking care of your children, which is why you should opt for a bacteria-fighting towel like the well-known Mizu Towel.
Let's take a closer look at why this is a good idea.
What's a bacteria-fighting towel?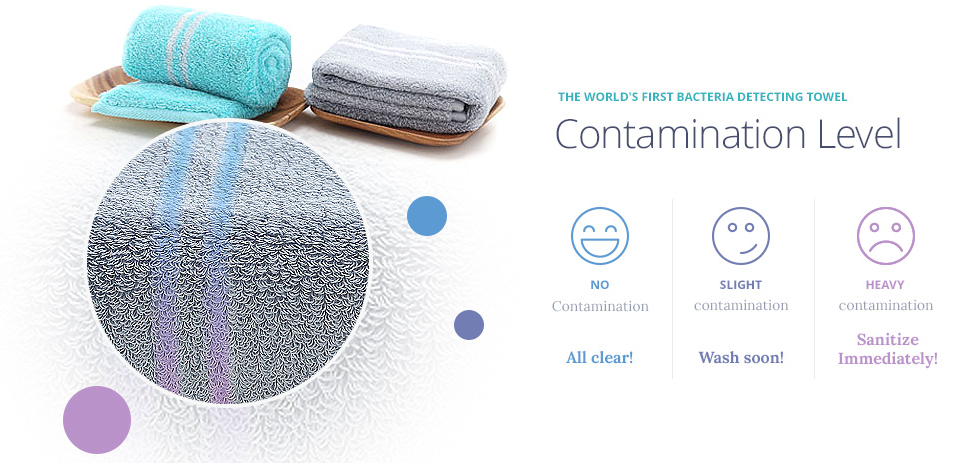 Most towels are good enough to use once a day, but babies need towels several times a day.
Be it for changing diapers, or drying off wet hands or feet, you'll be needing a good baby towel quite many times. For example, Mizu Smart Towel does more than fighting bacteria, it also changes color when it gets dirty.
Towels are also a great place for bacteria to thrive since they develop in wet and moist areas. Hence, towels that stay damp for too long often develop mildew. Imagine a towel that stays wet throughout the day (like the ones you use for your baby,) and how many bacteria and fungi would be living happily on it?
This is where smart towels come in handy. Studies show that these towels have properties that help eliminate bacteria and reduce the risk of microbes developing in them. We'll discuss them below in detail and also why using towels like Mizu Towel is beneficial.
Why are bacteria-fighting towels important for my baby?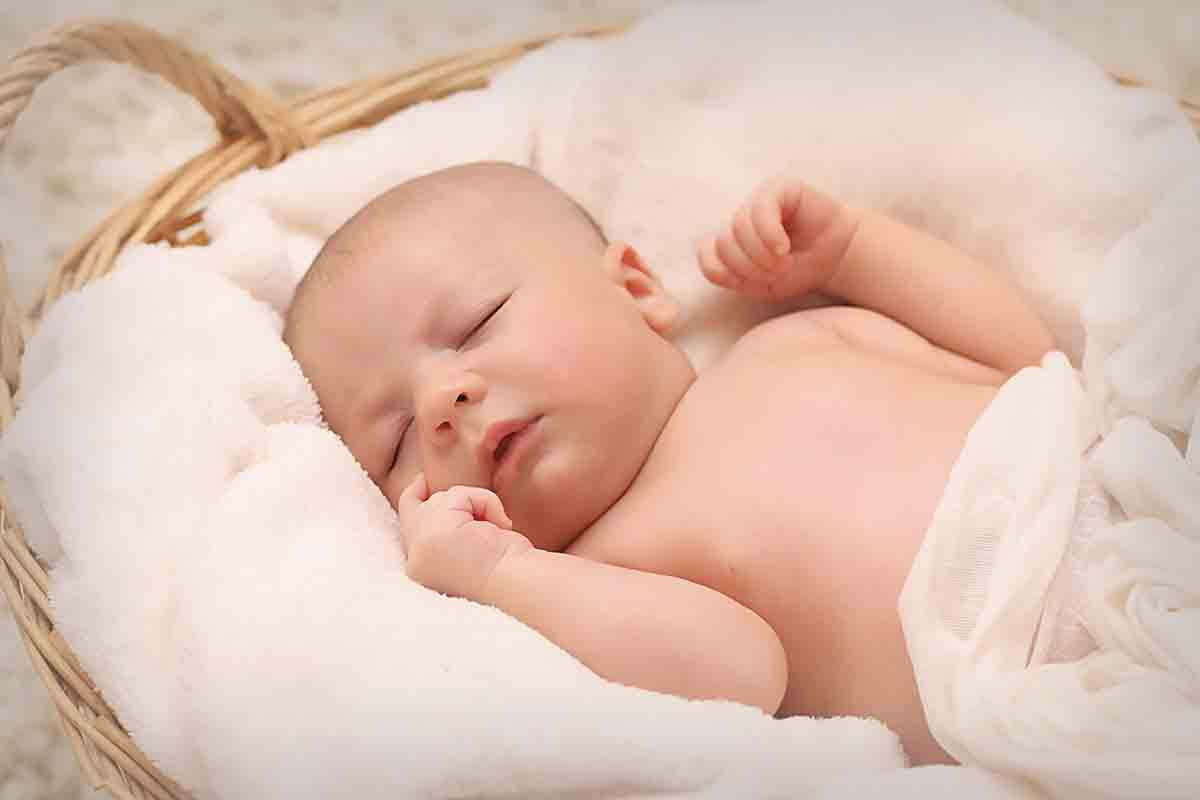 Using a bacteria-detecting towel will be beneficial for your baby in several ways. Let's look at a few reasons why you should use an antibacterial towel:
Bacteria-free Baby Towels
Children bath Towels may not be a matter of concern for you. However, as we mentioned earlier, towels are a place where bacteria can grow steadily. Moreover, the fact that you wouldn't even notice how dirty your towel is even scarier.
Every time you use it, you transfer bacteria from your and your baby's skin to the towel. After a few uses, bacteria accumulate deep within the fibers of the fabric, making it very unhygienic to use.
As you already know, babies are sensitive and prone to infections because their immune systems are still developing. Hence, every time you use a towel, you're transferring bacteria on your child's skin and putting it at risk of bacterial infections.
For this reason, you should use smart baby towels. For example, Mizu towels are made with fibers containing silver. According to many studies, silver is proven to kill microbes. Using these will reduce the risk of bacteria transferring on your baby's skin.
So you won't have to worry about towels when using an antibacterial type - there are many other things to fuss over with a baby!
Quick-drying
Most bacteria detecting towels are also quick-drying, like the ones from Mizu Smart Towel. This means that they will dry much faster than your regular towels. How? Well, precise weaving methods make these towels dry a lot faster without losing the absorbency rate.
Since these towels are quick-drying, mildew won't stand a chance with them. Bacteria and mildew develop in places that remain moist and wet, so when your antibacterial towel dries faster, it further reduces the risk of microbes growing. This adds another layer of protection against bacteria.
Simply put, the quick-drying properties of a smart baby towel make sure your child is not at risk of catching germs from it.
Soft
Along with having antibacterial properties, a good quality bacteria-fighting towel like Mizu towel will not compromise on the texture of the cloth. Having a soft and gentle towel makes sure that your baby doesn't get skin rashes or irritation from using it, as baby skin is super sensitive and prone to rashes.
Also, such towels are often more expensive than ordinary ones. However, you also get a quality fabric that is soft and fluffy, for the extra money that you pay. While the higher price point may be considered a disadvantage, the soft and delicate fabric, along with the added benefit of being antibacterial, is exactly what your baby's soft skin demands. Hence, it is worth buying them.
Easy to Use
So far, we've looked at why antibacterial towels prove to be beneficial as children bath towels. However, they are also helpful for parents. We know that it is hard to worry about so many little things when it comes to taking care of babies. Diapers, towels, baby food - the list goes on. However, with bacteria-fighting towels, you have one less thing to worry about.
Not only do they put your mind at ease with their antibacterial properties, but they are also quick-drying. This means you can use them several times a day without having to wait for them to dry first. Since babies get wet a lot of times throughout the day, you'll find quick-drying towels make your life a lot easier!
Plus, you'll have to wash them less often than your ordinary towels because of their self-cleaning properties. So you can be sure to get several uses out of them before you have to worry about washing them.
Hence, smart towels will make taking care of your baby a little bit less stressful.
What a smart towel should have for my baby?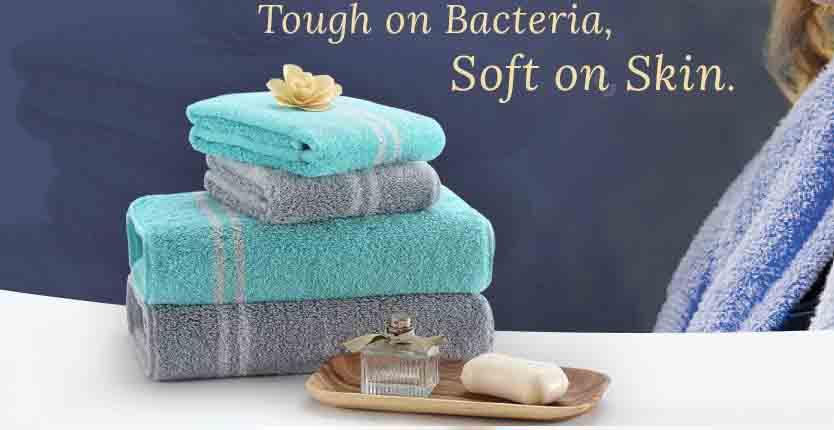 Getting a towel that has antibacterial properties is not enough. Here are a few other things you should look for in a baby bath towel:
Material
Is your baby allergic to a particular fabric? If the answer is yes, then be sure to thoroughly check what material the towel is made up of. Generally, though, cotton towels like Mizu are a better option for babies because they are softer and more durable.
Absorbency Rate
Bath time is hard for most babies, especially during the winter months, when staying wet for too long could mean getting sick! Therefore, you must get a good quality antibacterial towel that will absorb moisture from the skin within seconds. This way, you can dry your baby's hair and skin quicker and put on his/her warm clothes sooner.
For example, Mizu towel can hold around five times its weight in water, allowing it to absorb quickly compared to other baby towels.
Softness
Babies can develop skin irritation and rashes quickly, especially if they have super sensitive skin. Since you wash and wipe their skin several times a day when changing diapers, having a soft towel is a must. This will make sure that the fabric is gentle on your baby's skin, and wiping and drying so many times a day doesn't irritate it.
When you're buying a smart towel, look for 100% Turkish, Egyptian, or Japanese cotton. These will prove to be the softest on your children's skin.
Towel Size
Make sure the towel is thick and large enough to wrap your baby snuggly inside of it. The thickness will make sure that it is absorbing all the moisture and preventing your loved-one from getting too cold, while a large towel will be able to cover your baby's body completely.
Look for large towels with thicker loops that are closer together - such towels are luxurious and absorbent.
Final Words
With children, you need to be extra careful about a lot of things, which include the towels you wrap them in. An antibacterial towel will reduce the risks of bacteria and germs entering your baby's body while making it easier for you to use and wash them. So investing in good quality and soft bacteria detecting towels will be a smart decision.