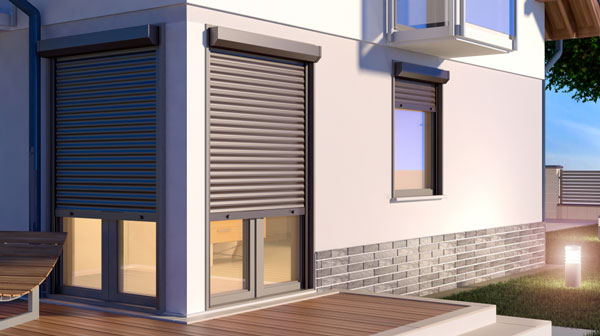 Neighborhood crime is rampant in modern times. That's why it's crucial to protect your children and your whole family by making your home more safe and secure. Security is a major concern among homeowners, most especially parents.
Reinforce your property with security shutter doors to safeguard your family and your assets. Security shutters offer maximum protection against burglars and other forms of intrusion from the outside.
In this post, you'll learn great ways to keep your home safe and beautiful using security shutter doors.
Shutter Doors Made of Quality Materials for Safety
Installing roller shutter doors can help secure your home when you're on holiday or a daily basis.
It deters a burglar from entering your premises in the first place, as well as prevents damage on the door or vandals breaking the glass.
Protect your privacy by installing rolling shutters. It also helps reduce noise from entering your home from a busy street or noisy neighborhood. Also, keep your pocket safe from high utility bills because shutters can help preserve indoor temperatures.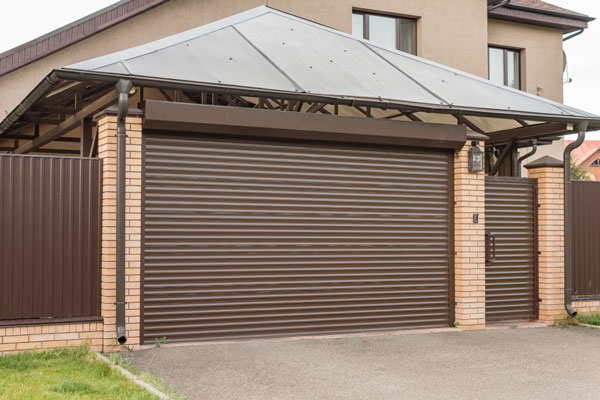 Here are some ways security shutter doors can make your home safe:
Good quality security shutter doors are solid, perforated, and glazed or punched vision. For high security, roller shutter doors are tested to conform to the standards set by insurance companies.
High-quality security shutters follow the Construction Product Directive and CE Marked. The installation type you need highly depends on your premises, which is made to fit the exact opening of your home.
Robust aluminum roller shutters are suitable for the protection of front and rear doors, windows, and patio doors from vandalism and burglary. Double-skinned aluminum shutter doors are solid and perforated or slotted, which can be supplied with foam-filled insulated lath.
Wide Array of Designs for a More Beautiful Home
Security shutters are more appealing for homeowners because of their aesthetic value with good looking options. Choose from a wide array of colors and materials like steel or aluminum. Home security shutters may come with a brown, cream, white, or black powder coat finish.
Besides durable materials and attractive colors, security shutters cater to your diverse needs in terms of the door size. There are different types of shutter doors you can choose from for your next remodeling project. Choose the best color and design to complement your home's overall theme for a stylish and stunning look.
Here are the various types of shutter doors:
Aluminum Rolling Shutters: These are designed with extruded aluminum sections and are fabricated with superior grade aluminum, which is corrosion-free, lightweight, noise-free, and gives a beautiful appearance to your home. You can choose from a single wall or double wall shutter doors with insulation.
Transparent or Polycarbonate Rolling Shutters: These shutters create aesthetic transparency, which is lightweight, transparent, and secured. It means that visibility can be achieved when the roller shutters are lowered from either side of your home. This type of shutter is very durable and comes with safety accessories.
M.S. Rolling Shutters: These are made from high-quality steel rods, operating on the same principles of rolling shutters and can be integrated with perforated panels or grills to achieve the see-through vision and proper ventilation. This type of shutter door is easy to install and weather-resistant, preventing the door from rusting and prolonging its life. It also protects against storms and burglary.
Secure Your Home by Choosing the Best Shutter Operation
Rolling shutters have different operations, including the automatic rolling shutter, push-pull rolling shutter, and the mechanical gear type. You can attain home security with utmost convenience by choosing the best shutter operation for your home.
Home security shutter doors can be electrically controlled or manually operated. Electric options include wireless systems, group command units (multiple installations), and remote control.
Here are the different types of shutter operations:
Automatic Rolling Shutters: These shutters are power drives fitted with a gearbox and electric motor and made of aluminum, M.S., stainless steel, or galvanized steel. With this, you can achieve hassle-free shutter opening and closing. This type of shutter can be manually released when there's a power outage. It is perfect for garage doors and is easy to maintain and extremely durable.
Push-Pull Rolling Shutter: These types of shutters are simple push-pull types.
Mechanical Gear Type: Mechanical gear rolling shutters are easy to maintain and durable operated by a connecting rod, reduction gear, and pulley blocks or winding handle.
Conclusion
Roller shutter doors can make your home a safer, comfortable, and beautiful place to stay. As parents, installing rolling shutters provide you a peace of mind that your family is safe. Unauthorized persons and burglars are deterred from entering your property with shutters installed, along with the home security features you have at home.